7 tags
Wordswithwheats →
Wow, Did not know our old pastor played such a great game.
6 tags
6 tags
d-o-t: Searching.: loveiseccentricandsoami: Do you ever just want to talk to everyone but… loveiseccentricandsoami: Do you ever just want to talk to everyone but you really don't want to talk to anyone you just want to BE with someone like have somebody nearby but not actually necessarily talk maybe just listen to music or eat some french toast sticks or something but you can't because...
13 tags
J.S. Park: Question: Hopeless, Heartless, and... →
jspark3000: Anonymous asked: Sir, I like how real you are. I'm hanging by a thread on to this Christian life. Jesus is great but I can't imagine what He'd want to do with someone who just doesn't love Him and, honestly, doesn't want to obey Him. I tried to live for Him but it feels like slavery. I'm not as good and okay as everyone around me thinks I am. I'm lonely, fed up and I wish I could...
8 tags
"When I consider my brokenness and God's love and grace, I am..."
– pd12
12 tags
Unka Glen: The secret sauce on starting a small... →
unkaglen: more-than-a-piece asked: Hey Unka! Just wanted to ask you if you have any advice about how to start up ministering to high school girls, like maybe how to go about it? What exactly to talk about and how far to go with it? Would be immensely appreciated!! Again thank you! I truly love and learn from everything you post :D  Unka Glen answered: When you're starting a new ministry,...
8 tags
'Your Church Is Too Small...' →
fafdriscoll: Deep darkness is punctuated by the flash of a thousand cameras; rumbling bass rattles through my bones. Throughout the arena I can hear the burbling, surging, building crescendo of music ready to e… I personally haven't been to anything Hillsong but I was hopeful, then saddened during the article.
7 tags
Yep. They run the same iOS.
Me: HTCs are so hard to root. Like you have to go through this crazy hard procedure and everything. Samsung devices basically have like one-click root.
Vince: Really? HTCs aren't too bad.
Aaron: But don't they run the same iOS?
Me and Vince: *stares at each other*
Aaron: ...
Me and Vince: *bursts into laughter*
Oh man, I remember this, it was pretty lol and kinda mind-blowing/screwing. I had a similar mini-moment when today I heard someone ask what a PDF was.
4 tags
thoughts
so we're in a group meeting, and someone goes "Shall we start" and I immediately begin to go to praying mode, but realise it's not a bible study …
11 tags
"There is a big difference between guilt and conviction. Guilt says that you are..."
– Unka Glen Fitzjerrell on episode 65 of the Say That podcast Get it Free on iTunes or our website (missionusa.com/bridgebox)
9 tags
First = last and stacks
So we were talking about the parable of the workers in the vineyard Mt20:16 and how first = last works then I popped a (computer) stack joke and then no one got it. #fail (Topic for the bible study tonight was 'Treasures in heaven')
7 tags
Four Lies About Introverts →
The more I rest in God's gracious acceptance of me in Christ, the more freed I am to be my introverted self for his glory. Introverts from a Christian perspective. What I find awkward is sometimes I'm extroverted but then sometimes I go back to being introverted. Social connections and just talking to people helps a lot in depression but it's contrary to my introverted self,...
8 tags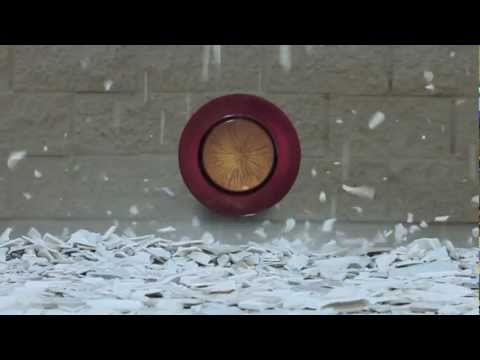 12 tags
FROM LEE IN TENNESSEE: Q&A... On Watching Someone... →
leeyounger: entrahelife asked: Hey Lee! I was looking for some advice about one of my students.  One of the girls I work with has become like a sister to me. This girl a freaking rockstar. This girl gets it. But recently she's been goin through a tough season. She's gotten pretty jaded and a bit of a rebellious attitude towards anything church related. I love this girl with everything in me...
12 tags
11 tags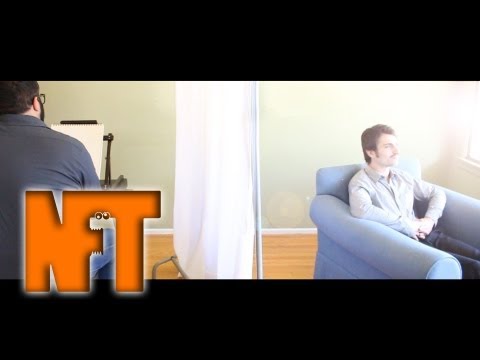 2 tags
8 tags
J.S. Park: Question: Regrets About Wasted Time →
jspark3000: Anonymous asked: How do you overcome the wasted time and regret that comes with depression? God is in the process of healing me, but I look back and see the damage that depression has done: my mental, physical, emotional, and spiritual health; friendships and relationships, my family, my academic career. People say stuff like it's not wasted time because God is growing something...
7 tags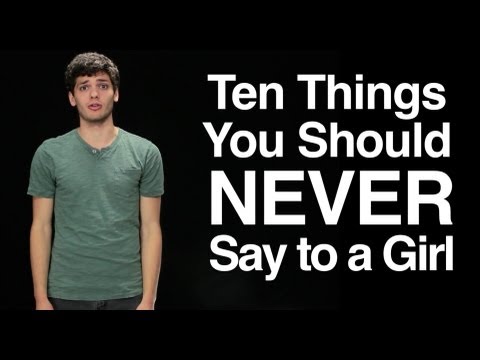 9 tags
J.S. Park: Question: Fighting Off That Stress →
jspark3000: Anonymous asked: Hello! How are you doing? I wanna say, thanks for answering people's questions and concerns on here. I was wondering how you deal with stress. I've been more stressed lately than I have been in a while, and it's starting to affect me physically. I'm continuously praying because the effects are scaring me, and I've already set up a doctor's appointment. If you...
6 tags
11 tags
Unka Glen: When dating is the icing on the cake →
unkaglen: Anonymous asked: Hi Unka Glen! Thank you for keeping it real in discipling us and helping the virtual flock navigate the Lord's word; you are a pretty rad shepherd. I have been living a life away from God for a few years and have recently come back to Him. While it's a slow process rebuilding a relationship with the Lord, I recognize the importance of a strong foundation in Him. How...
8 tags
J.S. Park: Question: Confronting Your Parents →
jspark3000: Anonymous asked: I'm suicidal and I need help, I realize that. But my mom verbally abuses me and my dad just ignores what's happening. Also, I don't have any friends I can trust. Anyway, my family can't afford counseling, so how do I tell my parents, respectfully, that they are kind of ruining me and to please stop? I've prayed that God fixes my family and to give me strength to...
11 tags
FROM LEE IN TENNESSEE: Q&A... Isn't It Good To... →
leeyounger: Anonymous asked: I just saw your post about shame and guilt. I am honestly confused and I do want to understand. (I'm kind of a new Christian) I always thought that a little guilt was good, because how else will you know what you did was wrong? What's to stop you from doing it again if you never feel bad about it? .. So I Said: (here's that original post if you want to check...
8 tags
Going to Hell with Ted Haggard →
jspark3000: Must read.  Completely gut-checked me.  Powerful. dleex4t3ff: If you follow Christ, eat these words. Digest it hard.
11 tags
Running the Race With No Legs →
Mr. Graham said he regrets not spending more time in prayer or memorizing more Scripture, Nick said, and "when the Rev. Billy Graham says that, it really humbles you." Wow. But no amount of prayer or memorizing of Scripture would ever be "enough" in the sense of perfect. That's why we got eternity~ with lots of hugs =P So I've watched a couple of his vids/speeches...
7 tags
11 tags
"I love how God is the awesomest Father out there and we as all His dearly loved..."
10 tags
Something to think about if you're in any sort of... →
It actually flows quite well and the pictures are relevant. Although it's written from the USA, I think it's good to remember. Thank God for the Lord's supper right?
8 tags
10 tags
Lord, I will trust in You.: Is there a difference... →
iwilltrustinyou: A dictionary definition of happiness is "a state of well-being, a pleasurable or satisfying experience." The definition of the word "rejoice," from which our word "joy" comes, is "to feel great delight, to welcome or to be glad." Depending on the translation, the Bible uses the words "happy" and "happiness" about 30 times, while "joy" and "rejoice" appear over 300 times. If we...
8 tags
Unka Glen: Getting your walk out of the blahs →
unkaglen: Anonymous asked: For the past 2 years I've been in a stagnant spiritual state. I always feel exhausted in my walk with God. And more and more I'm starting to lose the enthusiasm and life I had before. How do you find rest in your spiritual walk? I've tried reading my bible more often, and… great post on ministry and what not to like/do To those out there looking for...
Great explanation of questions relating to "why... →
=)
11 tags
The Bridge Chicago: How Do You Take a Thought... →
thebridgechicago: Anonymous asked: I struggle a lot with my thoughts (specifically in the areas of depression/suicide), and have been told to 'take every thought captive'. How do I actually do that? I've thought this way for years, how do I change? I answered: This is a problem that I can absolutely relate to. The good news is that you are on the right path. Taking every thought captive is an...
Want to smile? →
Try a few laughs =P
8 tags
Yelling "Lukewarm" Doesn't Help Anyone —... →
jspark3000:   Christians: So many of us are lukewarm, but it doesn't help to yell "lukewarm." If you yell at someone long enough, it somehow feels like you will jolt them into purpose like a wind-up action figure and they'll embrace the fiery Christian life of the Bible they never read. We say a lot of hard things like, "If Jesus really is he who says he is, shouldn't we be completely sold...
5 tags
9 tags
J.S. Park: Question: Disagreeing With Your... →
jspark3000 (check it out on his blog here!): Anonymous asked: How do you be an accountability partner to your brothers and sisters without pushing your own personal convictions on others? I've recently had this problem with friends pushing their convictions on me when I feel no conviction at all. I know they mean the best, but it's getting to the points where I'm angry and upset at them and...
Beautifully set out method to exegesis →
Very well set out =) Also uses some of the same resources unkaglen used in his method.
6 tags
Question: Is Depression and Anxiety a Choice? →
I guess the reason this guy writes these so well is because he's experienced it xD
5 tags
J.S. Park: Question: Why Pray When You Can Act? →
jspark3000: Anonymous asked: Does God answer petitionary prayers? If so then how does He go about answering them? It seems like the most obvious thing to do is get up and do something about it instead of praying to God about it. Petitionary prayer almost seems like an unnecessary waste of time when… Captures my thoughts very well! =) False dichotomies and God over all!
6 tags
The Squeezings of my Brain Grapes.: Love Isn't... →
jedbrewer: If you've ever worked a job, you know that the arrangement is really simple. When you do what the boss tells you, he likes you. And when you don't, he doesn't. Do a good job long enough, and you get a promotion. Do a bad job long enough, and you get fired. In fact, most relationships in… This!! The BEST love!
FROM LEE IN TENNESSEE: Think You're A Failure?... →
leeyounger: Fairest Of Ten Thousand #239 Romans 8:3 Do you ever feel like no matter how hard you try to change your life, there are certain things you seem to always struggle with? Have you ever looked at your own heart and wondered, "When will I totally move past this one thing? When do I graduate…
11 tags
Unka Glen: Timmy the False Prophet →
unkaglen: Another episode of my fictitious adventures with Timmy the False Prophet… Timmy: Hey there. Me: Hey Timmy, you still doing the false prophet thing? Timmy: Yep, it's steady work, and the pay is surprisingly good. Me: That's too bad, I was hoping you'd be getting out of all that. Timmy: Oh no, the head office just came out with the best campaign ever! Me: Really… Timmy: Yup. Here...
hellopillip asked: till next tues! Is this Vince? :O
9 tags
J.S. Park: Question: My Friend Hates "Religion"... →
jspark3000: Anonymous asked: I have a friend who strongly hates religion. While he doesn't try to force Atheism down my throat, he does often go on a lengthy rant about all the evils religion (especially Christianity) has brought on to the world and holds Secular Humanism and Scientism on the pedestal. I am trying very hard to be kind to him and listen to him but sometimes I can't help but...
10 tags
J.S. Park: Question: Doesn't Grace Make You Lazy? →
jspark3000: Anonymous asked: Does Christianity encourage laziness? The whole concept of Grace you often speak about lets people off the hook too easily. The Bible says faith without works is dead and Jesus said all trees that bear no fruit will be chopped down and thrown into fire. The reason people are so lazy and under-motivated is because they are always told they're some special person...
6 tags
FROM LEE IN TENNESSEE: Q&A... Should I Get... →
leeyounger: passionprayparis asked: Hey Lee, I wondered if you could share your thoughts on baptism. I was baptized as a baby, into the Catholic Church, but lately I have been really drawn to the idea of baptism, of the public declaring of faith. I am not sure anymore that Catholicism is the denomination I want to embrace. I wonder if you had any advice about how to know if this is the Lord...
10 tags
Unka Glen: Your Handy-Dandy Guide to Signs and... →
unkaglen: more-than-a-piece asked: I've seen people about my age talking about these experiences they have where they could not control their laughter "from the Spirit" and they were blessed by something and felt waves of the Spirit radiating off of them as they continue in this laughter. I haven't really heard of this. What's your view of this? Unka Glen answered: This so called "holy...